ABOUT THE SHOW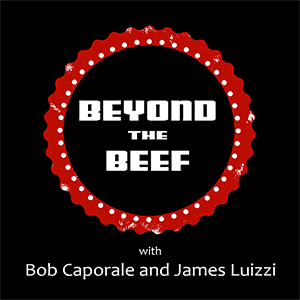 Have you ever tried counting the number of things that annoy you in an average day? Whether it's inconsiderate people, aggravating social media posts, or companies that just don't seem to give a damn, there's certainly no shortage of evidence that life can be a real challenge sometimes – especially when there's other people involved! But instead of getting mad, why not try laughing instead? Join hosts Bob Caporale and James Luizzi as they make fun of all the things they hate and talk about how we can all collectively start to move Beyond The Beef!
SHOW HOSTS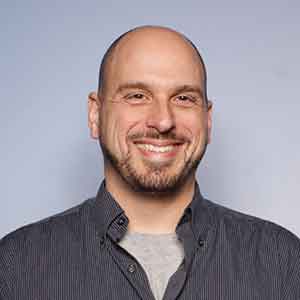 Bob Caporale is a corporate trainer and facilitator, the author of the book Creative Strategy Generation (McGraw-Hill), the host of the podcasts Making It Real and Dear Strategy, and the creative force behind Theatre Of Life; an ongoing soundtrack project that continues to fuel his love for music and composing. In his spare time, he likes to complain with his friend, co-worker, and fellow middle-aged curmudgeon, James Luizzi, on Beyond The Beef!
Learn more at bobcaporale.com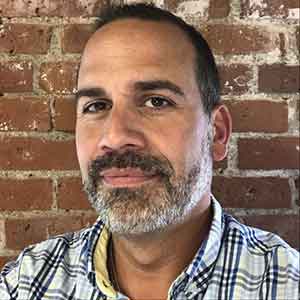 James Luizzi is a corporate trainer and facilitator and the host of the real-life user experience video series Away From My Desk, which encourages business leaders to get out with their customers so that they can create the best products possible. In his free time, James enjoys watching Rocky movies, coaching his children's travel softball and baseball teams, cooking his family's Italian recipes, and, of course, complaining with Bob on Beyond The Beef.